Update (July 9, 2015): My novel title has been changed from GIRL to GIRL MANS UP!
On January 8th, the news hit: My debut YA novel is set to hit shelves in 2016!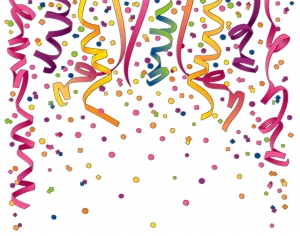 I've known for a few months now, and it's been really hard to keep it all inside. Girl, a young adult novel, will be published by Katherine Tegen Books/HarperCollins.
Here's the Publisher's Marketplace announcement: Lambda Literary Retreat fellow M-E Girard's debut, GIRL, about a queer girl who looks and dresses like a boy, whose guy friend bullies her, whose parents attempt to change her, and who falls in love for the first time, challenging our ideas about the words we use to describe people, and who has the right to judge or define us based on what they see, to Jill Davis at Katherine Tegen Books, for publication in 2016, by Linda Epstein at the Jennifer DeChiara Literary Agency (World English).
I thought I might write a little about how the story was born, how it turned into a novel.
In 2010, I was taking a fiction-writing class through the continuing ed program at a Toronto college. I was working on a draft of something (that probably sucked since I don't even remember what it is). A fellow classmate sent me this link for the 2010 Young Adult Novel Discovery contest, thinking I might be interested. Contest requirements were to enter a novel title and the first 250 words of it. I definitely wanted to enter, but I had maybe 3 days left until contest closing, and I didn't have a novel manuscript written. But I had this little idea that had recently turned into a Chapter 1, so I decided to send that. The title was Bois Can't Have Babies, and the 250-word paragraph was about a boyish-looking teen girl peeing on a pregnancy stick and it coming back positive.
Totally unexpected, but I ended up being a finalist, which won me a 15-minute telephone pitch with an agent, and from that phone call, I got a request for the full manuscript…which wasn't written. Between entering the contest and finding out I was a finalist, I'd added maybe…3 chapters. It took a while, but I did get the entire thing written and polished, however things just sort of fizzled with that agent. It was fine, though, because I had a story I felt good about, and I was ready to start querying.
I sent out 6 query letters to my Top Tier agents (I wanted to start small to see what kind of response I'd get). Two never responded, and 3 sent form rejections. The 6th one to respond was my agent, Linda Epstein. (She responded the day after I'd decided my query letter sucked and needed revamping, which I'd done, along with preparing all the emails to my 2nd Tier agent batch. Ha!)
Until last spring, the story was very much following the path of my main character Pen's queer pregnancy. Then I attended the 2013 Lambda Literary Writers Retreat for Emerging LGBT Voices, and it was there that I started to figure out what I was really trying to say with this novel, what themes I wanted to explore. The pregnancy thing was so big, and it didn't allow me time and freedom to explore within the story. I remember author Malinda Lo (my workshop facilitator) saying "Does she really need to be pregnant?" After ruminating on that one, I realized, no, she doesn't need to be pregnant. Yeah, it made for a flashy one-line pitch, but ultimately, it wasn't letting me tell the story I wanted to tell. I wanted to explore gender norms and gender identity. I wanted to explore the complicated dynamics of friendships and other close relationships as experienced by a girl who presents more like a boy to those around her, and who sometimes feels like she's way more of a boy than she is a girl—even though, to be clear, my character is cisgender and doesn't experience any kind of inner conflict about her birth-assigned gender; her conflict is in relation to the way society dictates what being a girl has to look like, has to feel like.
After that realization came the major rewrite from scratch (not my first, but by far my most extensive with this story), with a heads up to my agent that I was changing everything, including the entire premise for the plot. Maybe my agent was panicking inside, but if she was, she didn't tell me that. She said she trusted me to do whatever I needed to.
Last spring, the current version of Girl was written.
Obviously, in this case, starting over with a completely different story was the right move. Once the constraints of the original plot were removed, I found I could actually preserve what was good about the initial version and make it shine. I don't remember hitting a point of worry while writing the new version (like "Oh man, I am making a huge mistake?!"), but I have to say, it's really really difficult to rewrite a story that you've already written before. All the versions were melding in my mind, and keeping track of what I'd actually done versus what I remember doing in an old draft was dizzying. The experience changed my writing process a bit, teaching me to consider my themes and think about what I'd like to say with a particular story before I set off on this path of blindly following the plot as it unfolds. Having a clear vision of the point of the story allows me to make sure every scene works for it.
If I were to describe the story in one sentence, it would go like this: Girl is a YA novel about a 16-year-old named Pen who struggles to own her identity as a girl when she looks and acts like a boy and everyone around her expects her to be one or the other.
There you have the journey of the novel, thus far. (The title had to change, for obvious reasons.)
I am so very grateful for my agent being so kickass in letting me do my thing, but also for providing me some great insights into revising the story, and then, of course, for finding me a great publisher and editor to work with.
Now that it's official, I guess I'm entering an exciting new phase in my career as a writer. To celebrate that, I decided to revamp my formerly tacky website (check it out!).