I'm spreading myself thin this summer (ha! I wish). Maybe I'm a little insane, but there are just too many awesome things to be done.
First off, I leave for LA in just a few weeks. The 2015 Lambda Literary Writers Retreat for Emerging LGBTQ Voices is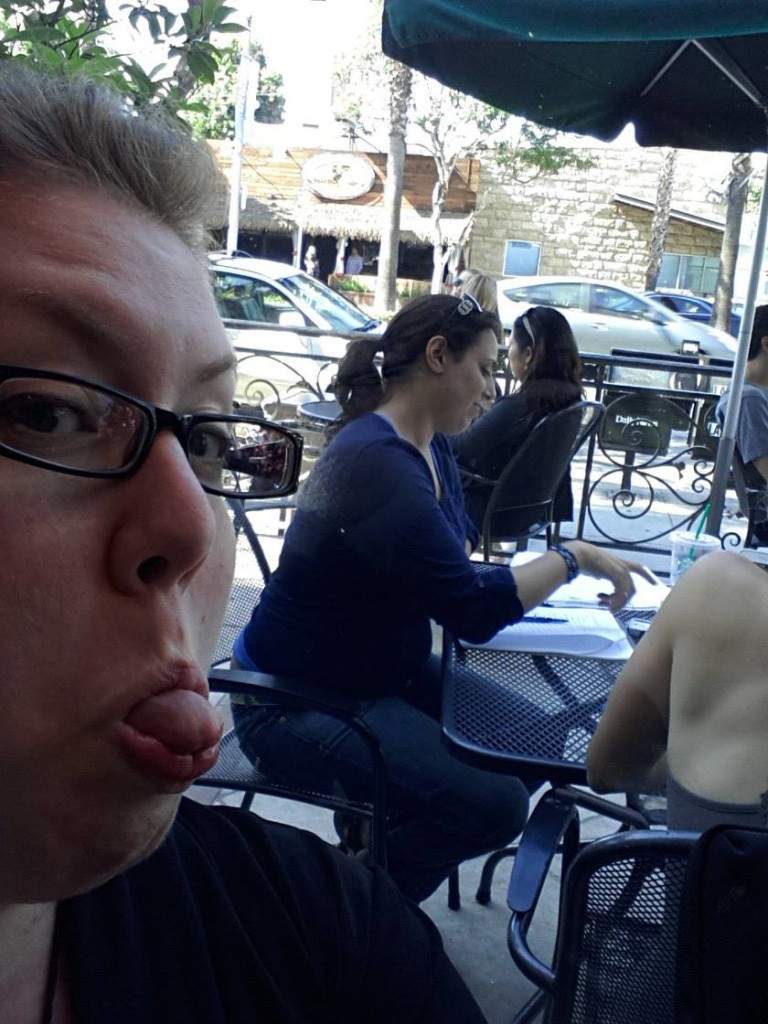 happening at the end of June, and I will be part of the Genre Fiction Workshop, with author Sara Ryan as my faculty. (Check out who's a fellow in 2015, and read my bio.) Deep down inside, I'm pretty pumped about going back this year (I went in 2013), but right now, I'm sort of consumed with thoughts about how I'm going to get body to squish into those regular-people-sized airplane seats. I apologize in advance for whoever's side I end up flattened against.
(To the left, we have a photo of me at a Starbucks in LA during the 2013 retreat, and that studious person in the middle of the shot became my friend, and she's also coming back for the 2015 retreat, so we're gonna hang, and it's gonna be grand.)
A week after getting back from California, I'll be headed to Huntsville, Ontario for the annual Muskoka Novel Marathon. (Check out who's writing in 2015, and

read my bio.) This will be my third time going, and I am so so excited to be participating this year. It's a fundraiser for literacy, and so far, I've reached $230—yay! I'm trying to get to $500, so if you are feeling generous (or receptive to my begging), please help support me with donations! (Check out my online donation page and get a charitable receipt instantly.)
(To the right, we have a group shot of the 2013 MNM gang. I'm at the top right, rocking the shades.)
Throughout all this trip-preparation goodness, I'm revising like mad. My first novel—whose title might not be set in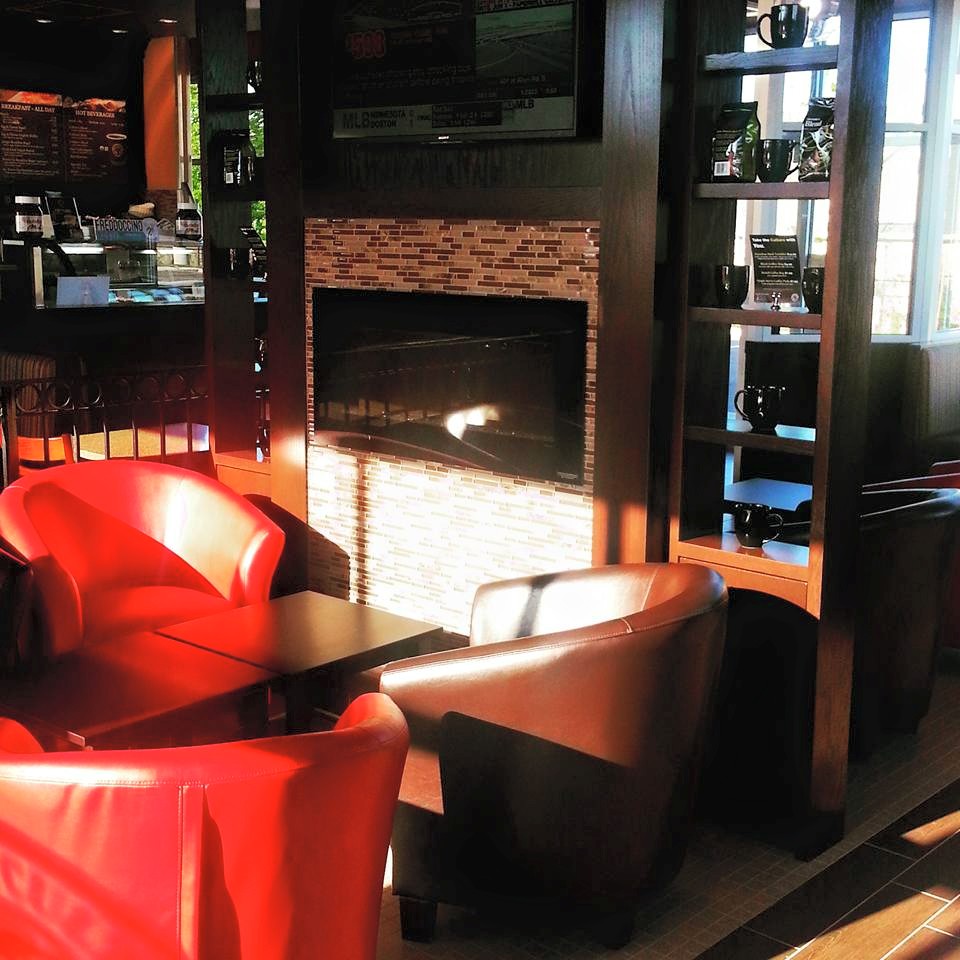 stone at all at this point—is due out in 2016 (Katherine Tegen Books | Harper Collins) and I'm in the cave, working at turning the story into the best version of itself it can be. It's an interesting place to be, let me tell you.

(To the left, we have a photo of the cave as of this week, which is beautiful and not very cave-like at all. Coffee Culture is wonderful.)
And I also decided to move through it all. So there's all the packing, and all the coordinating. I own so many books. That has become apparent since I've started packing them all. Books and toys will probably end up being 89% of the boxes. Which is why I am moving into a bigger place, so I can have more room for my stuff.

It's madness! Until September, it will be complete insanity (the positive kind of complete insanity).

What do you guys have going on this summer? Anyone else went and booked too many good things at once?