Let's be honest here: I suck at blogging. It's just not my thing. Blog posts take a significant amount of effort and I'd rather be spending that time and effort on other things (like on the clicking involved with navigating Netflix, for example). But seeing as my last post was over 6 months ago, I'm going to drop a little something to make this part of my social presence look alive. Just because my blog is mostly frozen in time doesn't mean I'm not around. Catch me on Twitter, Instagram, and Facebook!
Anyway…
On March 11, 2017 the NoVaTEEN book festival took place in Arlington, Virginia. I had the pleasure of being one of the many YA authors who participated in the festival. Man, did I fangirl at NoVaTEEN. I'm so impressed at the group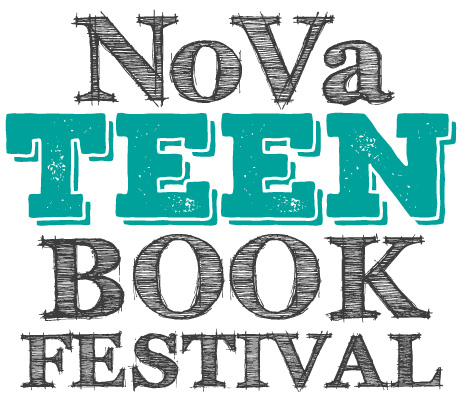 of authors that were brought together for this one teen-focused day. I got to meet Jaye Robin Brown, Nina Lacour, Zoraida Cordova, Caleb Roehrig, Rafi Mittlefehldt, among many others.
My NoVaTEEN experience started out with an author visit at T.C. Williams High School in Alexandria where I met a group of library staff and a couple groups of students. I got to have lunch while chatting with the teens about all kinds of writerly and queer things. This was also my first experience being mic'd up for a presentation I gave that was filmed by the T.C. Williams a/v crew. An Open Book Foundation also got involved by donating copies of GIRL MANS UP for the students in attendance—how awesome is that?
I had another author visit the next day at Marshall High School in Falls Church. Once again, some excellent library people and a couple groups of teens. We talked about so many things. There were such great questions, and I was so pumped to know quite a few of them had read my book! I took home a stack of thank-you notes from the student and a ton of excellent memories.
This is the first time I've been able to interact with teens who read my book. It was a pretty massive deal for me. It's still quite weird to me when I think about the fact that I've written a book that strangers have access to.
I felt like time went by way too fast! I could've hung out with the teens and librarians at both schools for an entire day and I still would've been chatting away. It was such an enriching experience for me, as a writer of teen fiction, to get to hang out in schools and talk to young people. There are only so many times adults can find themselves in high school again, so I definitely was hyperaware of everything that was going on, observing closely, because these were perfect opportunities to do some research!
I am so thankful to both schools and NoVaTEEN for making these visits happen.
NoVaTEEN was such a well-organized, exciting experience. I have never seen so many teens at a book event! I would absolutely recommend attending and/or participating.
Check out some of my photos!